We're not your typical CPA firm. Instead, we go beyond traditional accounting services, adding valuable insight and guidance to your growth process. Corriher & Michael, PLLC has the tools to help you prosper.
Think of us as the business partner you always wish you had!
We believe that serving as the trusted advisor to our clients is a privilege that must be earned.
At Corriher & Michael, PLLC we commit to earning that privilege by consistently providing quality service in a hands on manner using cutting edge technology and a team of qualified professionals.
We are so confident our clients will be delighted with the value of our services that we make the following guarantee:
You are the sole judge of our performance. If anything we do falls short of your expectations for a given service, we – without question – will reduce the price so that you pay only an amount that reflects your level of satisfaction. If you are completely dissatisfied, we gladly will refund your entire payment for that service.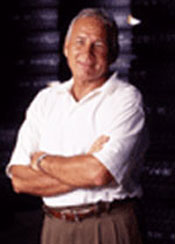 "I think Corriher & Michael, PLLC has a real genuine interest in the success of our business. We have many different business entities, and we could not have managed them without Corriher & Michael, PLLC's help."
-Wayne Kirby, President of K&M; Tire Company