Corriher & Michael, PLLC is excited to work with some remarkable clients in a wide range of industries. No matter the size – from promising start-ups to well-established corporations – they rely on us to support them and help them prosper. 
Here are just some of the industries we serve:
Hospitality

Restaurant/Bar

Retail

Wholesale

Real Estate Development and Construction

NASCAR and other Automotive Racing Associations  

Manufacturing

Distribution

Professional Services
Our clients like working with us as much as we like working with them.  This is evidenced by the fact that 90% of our new business comes from existing client referrals!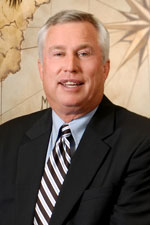 "As our business has grown, so has our need for strong financial management. The entire staff of Corriher & Michael, PLLC has worked effectively in providing sound advice on these issues. They have participated in a wide range of services from system design to tax planning. Their professional commitment, to our needs, has better positioned our firm to move forward, well into the future." 

– David Brashear, President of Johnson's Roofing Service, Inc.
Partner with us to achieve your business or career goals!